Download (to your computer) a zipped copy of either your entire site (your home directory, databases, email forwarders configuration, email filters configuration) or one of the previously mentioned parts of your site.
After logged into your cPanel, click on Backup icon to process it. It will lead you to backup page.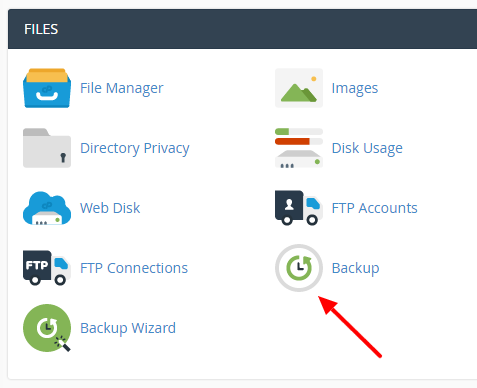 At the backup page as showing below, you will have many options to backup your site, you can create a full backup including all databases and files or you can do backups with just databases for your websites.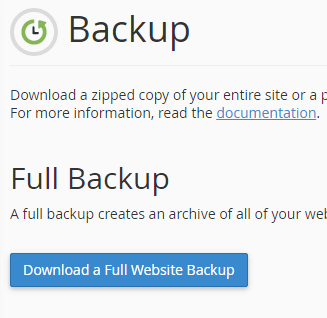 Select home directory if you want to backup all files from this folder, fill your emails into Email address so when backup is complete, it will notice you an email about process of backing up your data to your email.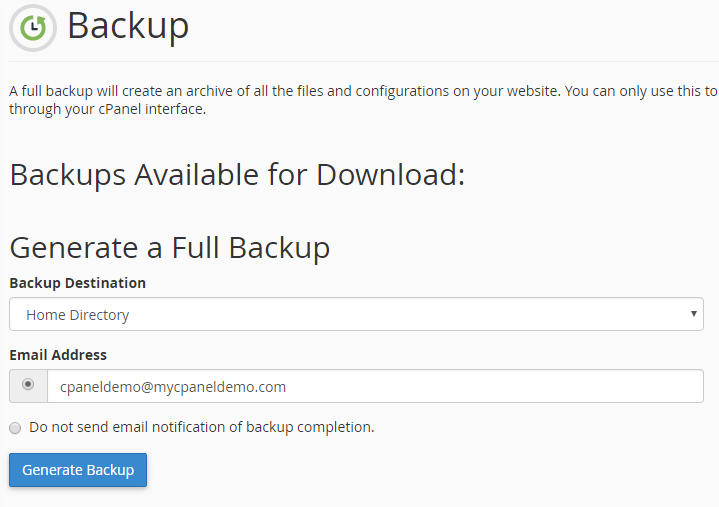 Click generate backup to finish.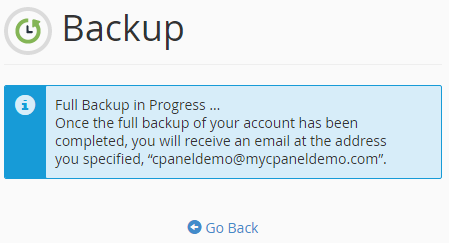 After this, you will receive an email once the full backup of your account is completed.
In other words, you can backup any databases if wanted. In this page, it will show all your existed databases which you are having and just clicking on any databases you want to download to your PC.