This post will guide you on changing the look and feel of cPanel to fit your personal style.
Login to your Cpanel, on the right corner, you hove on your account name and click Change Style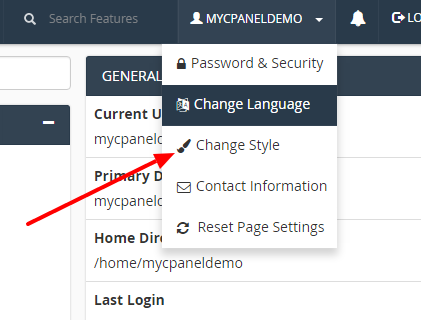 The next screen will show you the current style you are using and here you can set any cPanel theme if wanted.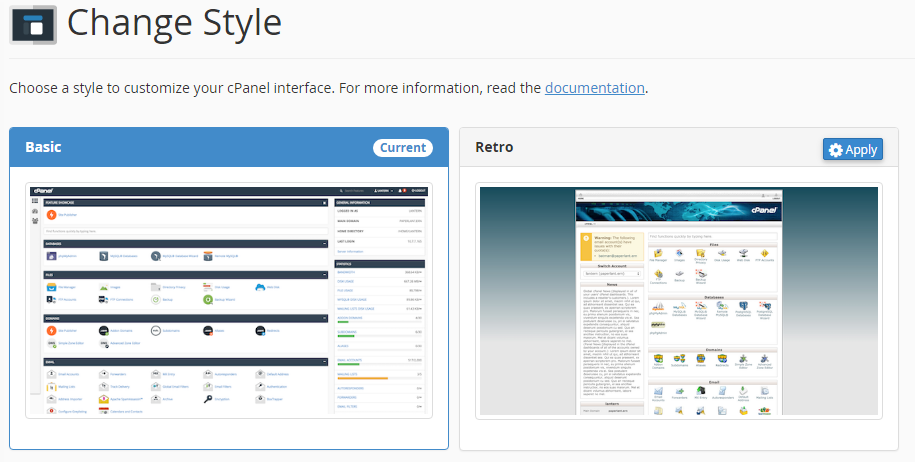 After you changed cPanel style, go back your cPanel homepage to get the new look.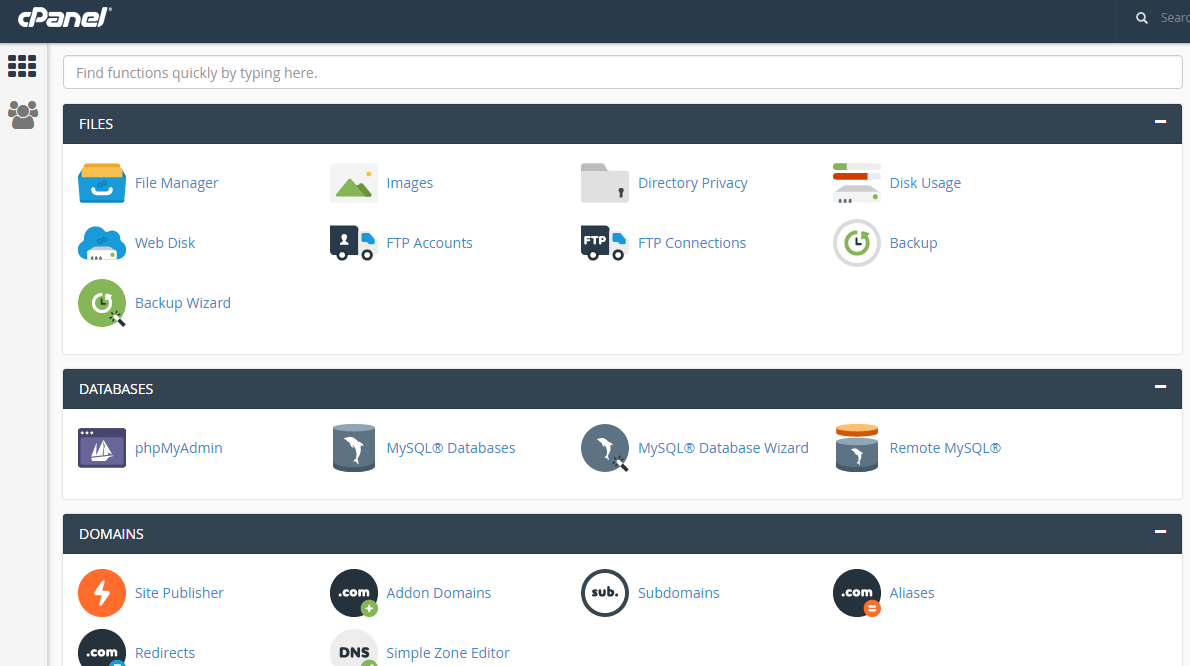 Enjoy it!