Block a range of IP addresses or a domain name to prevent them from accessing your site.
For one reason or another, to detect a suspicious IP like xxx.xxx.xxx.xxx and you want to block it which will not allow to access to your website. If you use Cpanel on your web hosting, you can follow the instructions below:
Step 1: You login to your Cpanel controlp anel  and scroll to the Security section of Cpanel, browse to the folder IP Blocker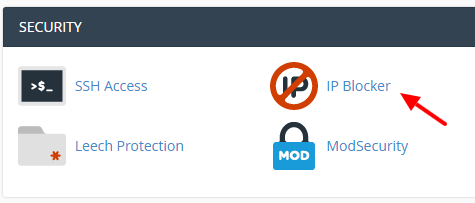 Step 2: After you clicked on the IP Blocker and you will be redirected to IP blocker page. At theAdd an IP or Range you enter the address or range of IP addresses you want to block. Then you click on Add, so you've blocked one IP address already.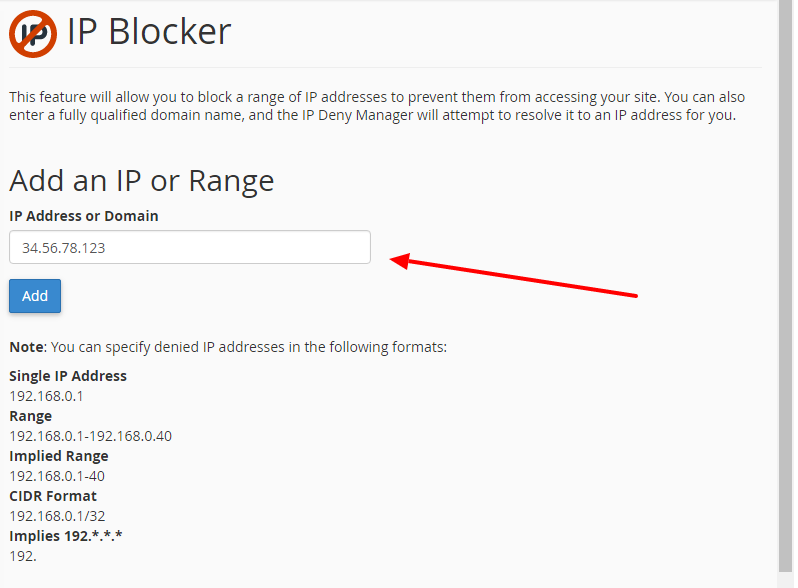 The blocked IP will be displayed in Currently-Block IP addresses as the image below.