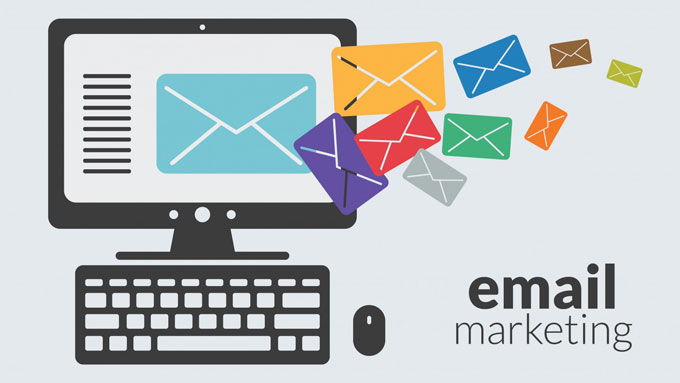 Email Marketing Basics
Step 1:
Sending uniform mass emails in text format.
Minimal effort, but the results often correspond to the effort: modest.
Level 2:
Similar to text format but content is delivered in HTML. In this case, the content of e-mails from the text format can be much clearer, more reader-friendly and attractive. This is accomplished with CSS that the email client renders. By changing from text to HTML format, the response rate can increase by roughly 5% on average.
Level 3:
Personalized HTML emails, so that each recipient is addressed by his or her own name, which means an increased level of attention is the primary benefit. This works best when it is coupled with an alarming or catching title. A common tactic might be to use "RE: [title name here]" and appear as if the target user has already been in contact with the marketer.
Step 4:
Link tracking, the next stage is in the email marketing evolution. Here, the sender receives clear feedback provided through data derived from the link, and can optimize his mailing contents accordingly.
Step 5:
By storing the opening and clicking behavior of individual receivers, an individual interest profile can be created. In this way, the sender can identify main areas of interest from the profile database and incorporate it in other actions.
While the consent of the recipients has to be collected for the personal measurement of the link clicks for privacy purposes (unless they have already subscribed before receiving the email, the subscriber can alternatively be offered a selection of topics so that they can define their own interests themselves, knowingly or unknowingly.
Step 6:
If there is a customer profile database, then the information can be used to customize email content, ie the messages of the individual e-mails are each arranged individually depending on the profile information. With the help of individualized content, the responses can be increased by about 10 more percent.
Step 7:
With a wide range of interest areas, many combinations for the e-mail contents are possible, so that can be addressed even in the smallest target groups with specific interest profiles.
In conclusion, the evolution of emails today allow for greater levels of data collection and profiling. Technology is even allowing computers to communicate video and audio data to provide relevant ads (Google and Facebook do this) and incorporating such technology into email campaigns and web technology is very possible today.